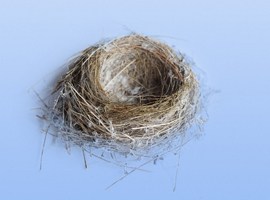 The Meditator's Nest - Building a Spiritual Practice: Oral teachings on the essentials of the Buddhist path (based on the Three Visions, Nang Sum)
Teacher: Khenpo Jamyang Tenzin
Year: 2011
Lessons: 21
Language: English
Drawing from his scholastic and contemplative training, as well as his personal understanding of modern life, Khenpo Jamyang Tenzin offers excellent guidance to both beginners and experienced practitioners on the Buddha's way.
Based on the pith instructions transmitted in the Sakya tradition, such as the Lamdré teachings on The Three Visions and the instructions on Parting from the Four Attachments, as well as the Indian classics of Buddhist philosophy like Shantideva's The Way of the Bodhisattva and Chandrakirti's Introduction to the Middle Way, the teachings offered here show us how to integrate both elements—theory and practice—in a most meaningful way on our path.
During this one-month course, Khenpo Jamyang Tenzin did not teach from a textbook. His explanations are based on his personal experience, rooted in the tradition of oral pith instructions, and backed up with the authority of the scriptures.
During the morning classes Khenpo la would impart the main teachings of the day. In the afternoon session he summarized his teachings, gave students the opportunity to clarify their doubts in a Q&A session and sometimes offered guided meditation sessions. The evening sessions were dedicated to the integration of the day's lesson in a guided group meditation.
Stage One. Taking a safe direction in life
1. Confidence and trust: going for refuge
Stage Two. Setting priorities: turning towards the Dharma
2. Appreciating what we have: the value of a precious human life
3. Cultivating a sense of urgency: contemplating impermanence and death
4. Taking responsibility: reflections on karma—actions and their results
5. Longing for true freedom: contemplating the faults of samsara
Stage Three. A change of heart: for the benefit of all
6. Opening the heart: cultivating loving-kindness
7. Cultivating compassion
8. Bodhicitta: generating the resolve to become a buddha
9. Applied bodhicitta in meditation, part 1: cultivating equality between oneself and others
10. Applied bodhicitta in meditation, part 2: exchanging oneself for others
Stage Four. Learning to see
11. Bringing the mind home: the practice of shamatha, calm abiding
12. Seeing reality as it is: the practice of vipashyana, superior insight
Course material for download:
Outline of the teachings
Transcript of the teachings
Detailed meditation manual
A picture of the statue of Buddha Shakyamuni from Bodhgaya (by Claire Pullinger)
A picture of a blue flower for shamatha meditation (by Lama Rinchen Gyaltsen)